Like it ? Share it !

Shopping Cart

FACTORY IMAGE
It's no longer the the only 10.2" Android on the market. A few companies rebrand it, but ALL Zenithinks NEED updated firmware found in the forums in order to work as well as other 7" units - but is available from www.slatedroid.com forum -- I have a store and support section there too.
Although it has Glitches & Problems, this model has been around a long time and has an active development community and so is considered STABLE/TESTED when Applied with the latest ROM (OCT/2010)
Market & Gmail
is working, and many problems have been corrected. PERSONALLY, I recommend the
HyPE-pad
if considering a 10 inch model.
10.2 INCH
Resistive Touch Screen
CPU:

Zenithink Arm11 "up to" 1Ghz (speed varies---- NOT Cortex A8)

OS:

Android 2.1 (usually needs custom Rom flashed)
RAM:

256MB

STORAGE:

2GB

SD SLOT:

Micro up to32GB

USB:

Full Size & Mini Ports

G-SENSOR:

included

BATTERY:

2400mAh (reporting approx. 4 Hour Wifi)

* Ethernet Connector included


* 2 Stereo Speakers & Mic., Stereo Earphone Port

* WIFI of course

Dimensions ~

242.8 x 189.7 x 13.4mm

RJ45 Ethernet Connector
USB Cable
Manual
TO ORDER:
(Free ALERTPAY ACCOUNT REQUIRED--

CLICK HERE

)
BUY NOW WITH ALERTPAY

BALANCE
(SELECT BALANCE when Asked
- DO NOT SELECT CREDIT CARD
or your purchase will not be honored until you pay the difference,
you WILL BE FINED up to $30
and there is NO Charge-Back.)
PLEASE EMAIL ME YOUR TELEPHONE NUMBER AND YOUR EMAIL ADDRESS
(used for Alertpay) because my button is not collecting the Telephone # and it's needed to ship your item. I will fix this as soon as possible. Thank you. Jim
TO PAY BY CREDIT CARD

(through EMAIL INVOICE)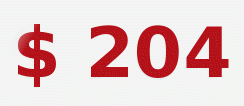 NO ALERTPAY ACCOUNT REQUIRED
I WILL EMAIL YOU A PAY NOW INVOICE
(The higher cost is because of my higher cost.
REMEMBER to SELECT Credit Card
as Option when Asked. If you use Credit Card and have a dispute, you are ONLY ENTITLED TO WARRANTY, you can NOT Claim a Charge-Back.
A FREE ALERTPAY Account is Required to Purchase with Balance
TYPE YOUR PHONE NUMBER

IN SHIPPING ADDRESS Section of Payment Page

PRICE INCLUDES COURIER SHIPPING TO CANADA, USA, UK, AUS, NZ
IF YOU LIVE OUTSIDE CAN, USA, UK, AUS, NZ, EMAIL TO VERIFY COST BEFORE BUYING

There are NO CHARGEBACKS permitted when paying with Credit Card Invoice.