Like it ? Share it !

Shopping Cart

WINCE-900 7" winCE 6 GPS TABLET
STOCK PHOTO with UI (also runs with normal winCE 6 UI)
Many want a
WindowsCE GPS Alternative to the pricey WiTS A81E
.... Well....
This is it !
At First Look it even has a passing resemblance, but this only runs winCE 6. It also has the much desired
Built-In GPS.
(some listings only show winCE 5, mine are 6 )
And for $100 LE$$
*It is my First winCE model and a new MID, so I don't have any Hands-On Quality or Function Knowledge.
7
INCH
Resistive Touch Screen
Processor:

SAMSUNG

533MHz CPU
Memory: 128MB DDR2
Capacity: 2GB
OS: WindowsCE Version

6

Built-In GPS

Wifi
FULL-Size SD Slot: up to 32GB
FULL-Size USB Port

Stereo Speaker & Mic
Earphone & Line-In
Battery: Rechargeable Lithium (specs say up to 4 Hours)
ACTUAL SUPPLIER MODEL - full sized USB & SD
IE, Email, Office Office (Word, Excel, PowerPoint), PDF, ImageViewer, MSN, Skype, QQ, Media
You Tube, Skype, Digital Picture Frame, Media Player, E-book Reader
NOTE: UK FRIENDS
-- this reportedly has
LIVE TV
in PAL.
VIDEO /AUDIO
FORMAT
SUPPORT:
As usual with MIDS, it plays most formats natively. Comes with Youtube App. AND has
3D and JAVA
: Support flash
ACCESSORIES:
AC Adaptor,
Car Charger
Manual
PLACE YOUR ORDER:
COURIER SHIPPING with Tracking
--and-
**FREE REPLACEMENT and REPAIR WARRANT
Y
++COMES WITH SCREEN PROTECTOR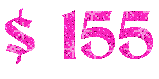 PLEASE ADD PHONE NUMBER

in "Special Instructions" Section of your Paypal Payment Screen (for Courier)
All Prices In US DOLLARS
Included Courier Shipping is for Canada, US, UK and Australia. IF YOU ARE NOT FROM THESE LOCATIONS --

please see the

SHIPPING MENU

above

before ordering.
AUSTRALIA

--
DO NOT USE BUY-NOW BUTTON
.
Your
COST is

$15

MORE Than List for Fedex (EMAIL DIRECTLY). IF YOU WANT "EMS" Tracked Shipping Instead, then you may USE BUY-NOW. (It's fast, but maybe not as fast, and is Tracked)
Sorry for the Inconvenience -- this goes directly to the shipper, Not I or the supplier.
There are some ads with the older WindowsCE Version 5 installed. My supplier offers this
ACTUAL MID SCREEN SHOT
of pre-installed Version 6.